In/Visible: The Political and Sexual Regimes of Databases
Keywords:
database, archive, regimes of visibility, art, sexual regimes
Abstract
This text focuses on the politics and sexual regimes of databases and archives (and art histories) and their relation to human rights, equality and democracy. The main goal is to question, problematize and analyze the cultural and political regimes and strategies deployed in the processes involved in the storage of databases of cultural, artistic, and historical works and events, and, in particular, the regimes of visibility by means of which non-normative sexual experiences and cultural practices are in/excluded from official archives and institutionalized databases, and their consequent influence on the politics of cultural memory and heritage. Setting sexuality and gender as points of investigation, as they are being lived and experienced on the social margins, this text aims to open up for discussion the very foundations of how databases are being conceived and what counts as an archive.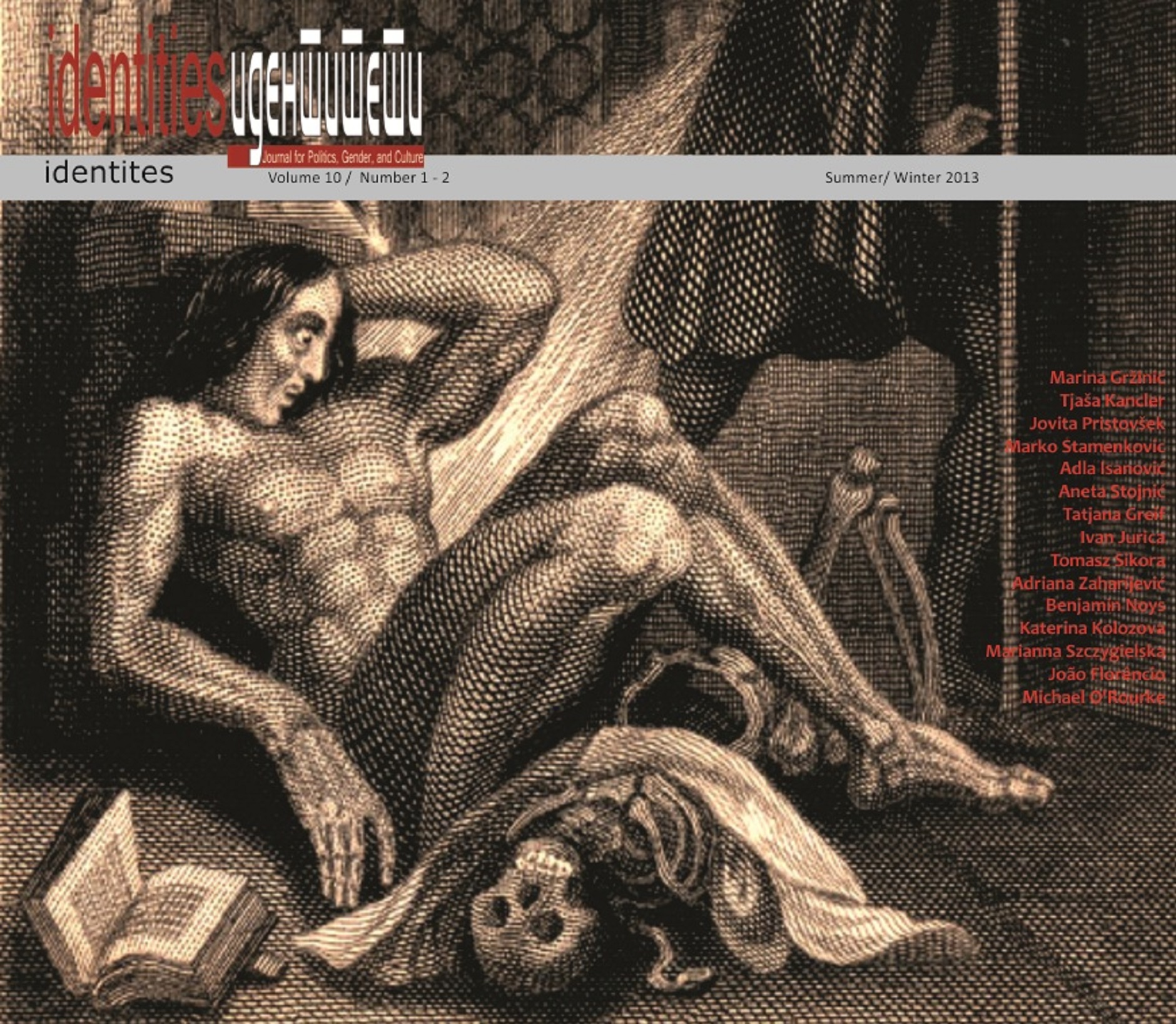 Downloads
How to Cite
Isanović, A. (2013). In/Visible: The Political and Sexual Regimes of Databases. Identities: Journal for Politics, Gender and Culture, 10(1-2), 40-48. https://doi.org/10.51151/identities.v10i1-2.277
License
Identities is published under the following license: Creative Commons Attribution-NonCommercial-NoDerivatives 4.0 International (CC BY-NC-ND 4.0). Under this license, users of our content must give appropriate credit to authors and source as well as indicate if changes were made, cannot be used for commercial purposes, and, in the instance that it is built upon or transformed, may not be distributed. For Identities, the copyrights allow the audience to download, reprint, quote in length and/or copy articles published by Identities so long as the authors and source are cited. For more information on our license, see the following: https://creativecommons.org/licenses/by-nc-nd/4.0.