Unconscious Desire for Communism
Keywords:
communism, the unconscious, community, animals
Abstract
The question of what the community should be is a question of value and what ought to be; any attempt to answer this question leads us to discordant models of social organization, to an ideological quarrel about how to rebuild humanity. The community appears as a gathering of people, large or small, but certainly different from a group, a collective, a society – in terms of its density or the character of its objectives, its anatomy or teleology. As we are told, the community is not a group, not a collective, no – and it is not a nation, not a people – but it is also not a crowd or a mass. The specter of communism hangs in the common and unappropriated air. The very name swears an oath of allegiance to the idea of the community. Communism is the society of the community, what is common and belongs to no one, but we will never agree on the subject of whether this principle coincides with or opposes democracy. Thus the specter of communism, having appeared out of the air, disperses into it as well. Communism is humanity's memory of what has not yet happened. In this way it resembles a dream – you never know when the idyll might turn into a nightmare.
Author(s): Oxana Timofeeva
Title (English): Unconscious Desire for Communism          
Translated by (Russian to English): Jonathan Brooks Platt
Journal Reference: Identities: Journal for Politics, Gender and Culture, Vol. 11, No. 1 (Summer 2015)
Publisher: Institute of Social Sciences and Humanities – Skopje 
Page Range: 32-48
Page Count: 16
Citation (English): Oxana Timofeeva, "Unconscious Desire for Communism," translated from the Russian by Jonathan Brooks Platt, Identities: Journal for Politics, Gender and Culture, Vol. 11, No. 1 (Summer 2015): 32-48.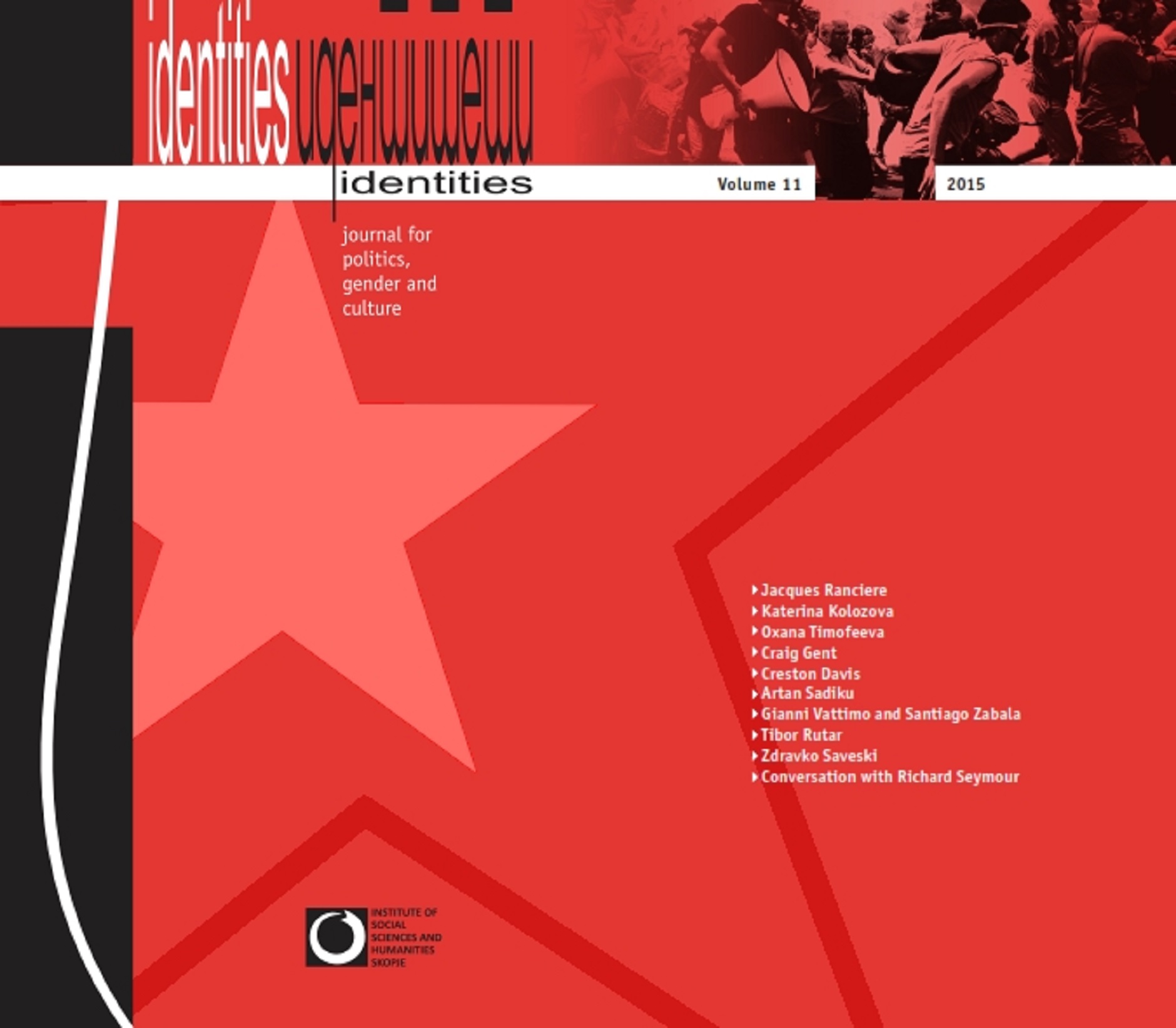 Downloads
How to Cite
Timofeeva, O., & Platt, J. B. (2015). Unconscious Desire for Communism. Identities: Journal for Politics, Gender and Culture, 11(1), 32-48. https://doi.org/10.51151/identities.v11i1.294
License
Identities is published under the following license: Creative Commons Attribution-NonCommercial-NoDerivatives 4.0 International (CC BY-NC-ND 4.0). Under this license, users of our content must give appropriate credit to authors and source as well as indicate if changes were made, cannot be used for commercial purposes, and, in the instance that it is built upon or transformed, may not be distributed. For Identities, the copyrights allow the audience to download, reprint, quote in length and/or copy articles published by Identities so long as the authors and source are cited. For more information on our license, see the following: https://creativecommons.org/licenses/by-nc-nd/4.0.